Jesus for the Curious
February 4 @ 7:30 pm
-
February 25 @ 9:00 pm
Event Navigation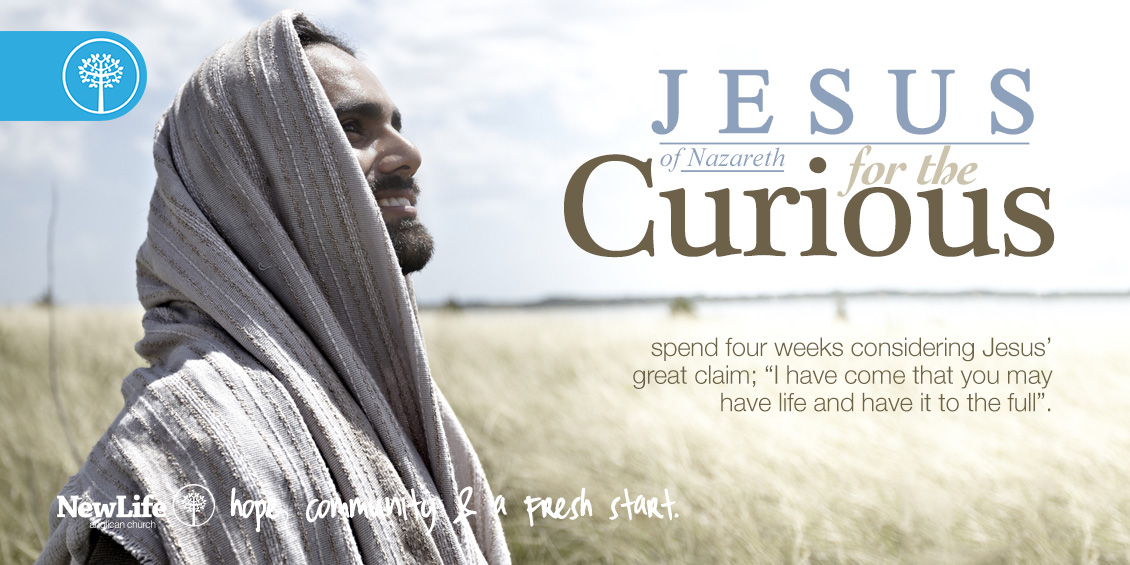 Jesus for the Curious
Spend four weeks considering Jesus' claim, "I have come that you may have life and have it to the full." Jesus for the Curious is a course for those who'd like to know more. The next course starts May 28th at 7:30-9pm!
Details
Join us for four weeks to consider the claims of the carpenter from Nazareth.
Jesus for the Curious is a your chance to ask questions and explore the foundational documents for the life of Jesus. You won't be charged money, asked to pray, or signed up for anything. Just come along, bring your curiosity and join us as we look through the account of Jesus's life preserved for us in the Bible by Mark (one of Jesus's followers).
The course will run at the Lead Pastors house from 7:30-9pm. There's no need to RSVP but if you'd like to let us know you're coming you can do so below and we'll be in touch with the address
Parking
Ample parking is available for everyone that attends our services. There are disabled parking spaces if required.