We're tremendously excited because in Oran Park on the corner of Marcus Loane Way and Central Avenue Sydney's newest Anglican Church building is under construction. An activity of the Sydney Diocese's Mission Property Committee the building is a strategic investment in the future of the growing South West and is soon to become the brand new home of NewLife Anglican Church. You can see a fly-through of the building on youtube here. There's also a very brief time-lapse of some highlights of the construction up on this link.
What's being built?
The building is a brand new church building conceived to house 220 children and adults.
A landmark style: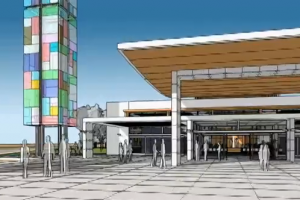 A modern and well lit auditorium space: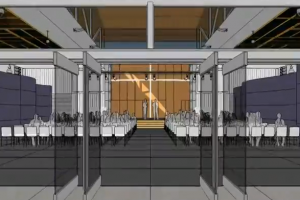 A spacious foyer: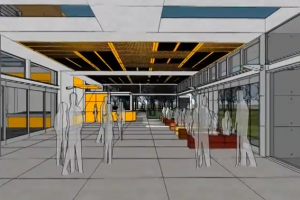 As well as onsite parking.
When will it be finished?
We believe at the moment that the building will be finished by Mid May 2015. We will keep this page live so that you can return here and see. We're planning some great activities around the launch and opening so stay tuned.
Who's paying for it?
The building is being paid for by the Sydney Anglican Diocese – in short the Anglican churches across Sydney. It is formally a project of the Mission Property Committee who are charged with the responsibility of purchasing new land and funding the buildings in new areas of development.
Where are you meeting until it's opened?
We're already meeting in the Oran Park Public School at 10am every Sunday. We'd be delighted to see you there.
What's the latest from the site? (continuously updated)
Here's the latest from August 11th:

Here's the latest from August 8th 2014: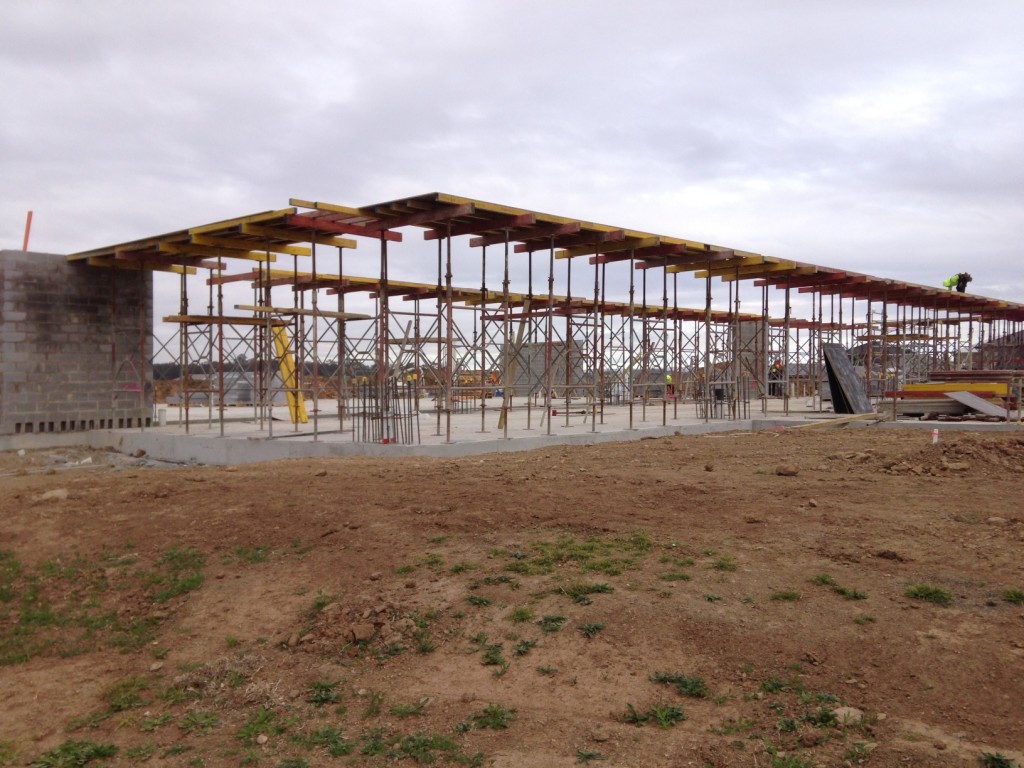 September 2nd 2014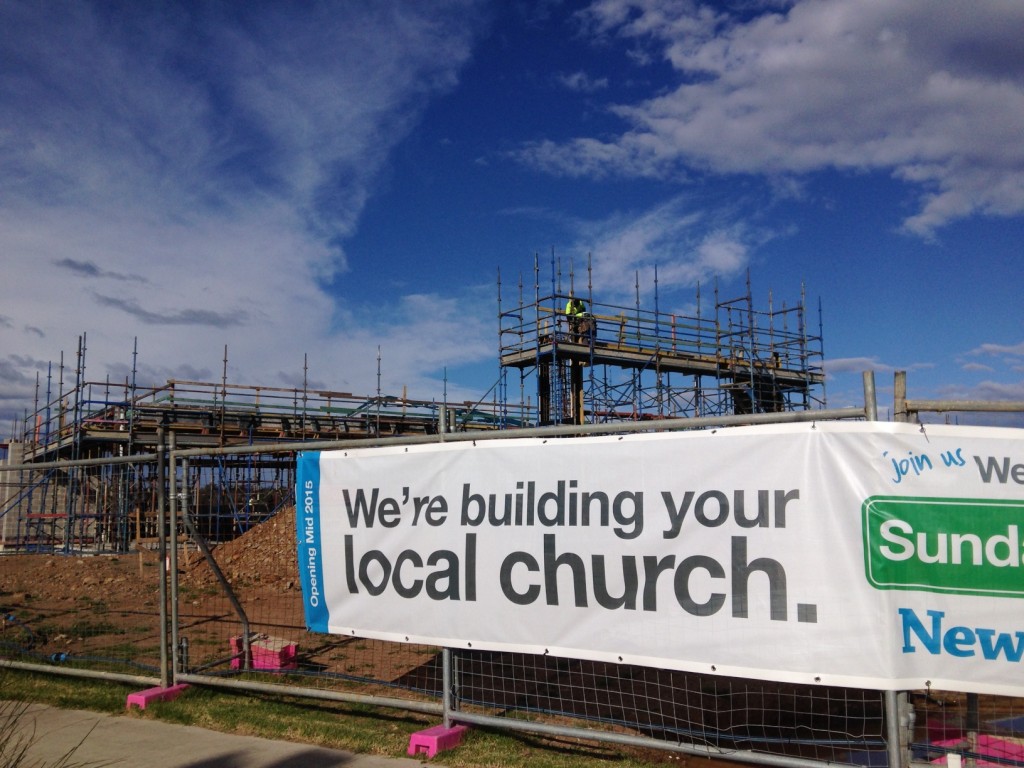 October 21st 2014
 November 2014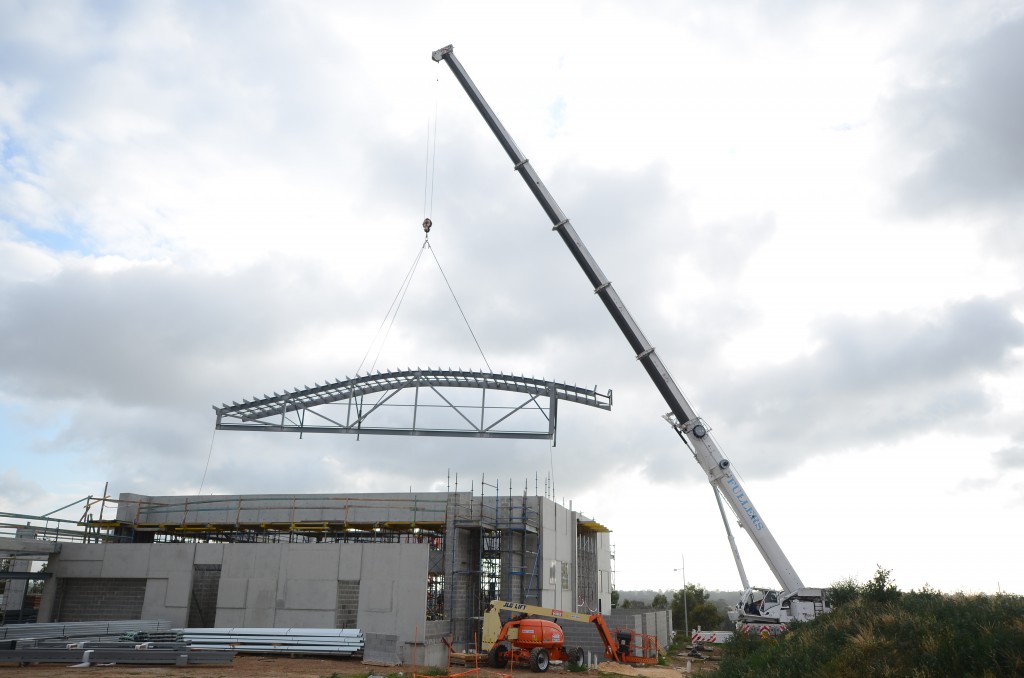 December 2014
January 2015 – Roughing in the electrical services in the roof of the foyer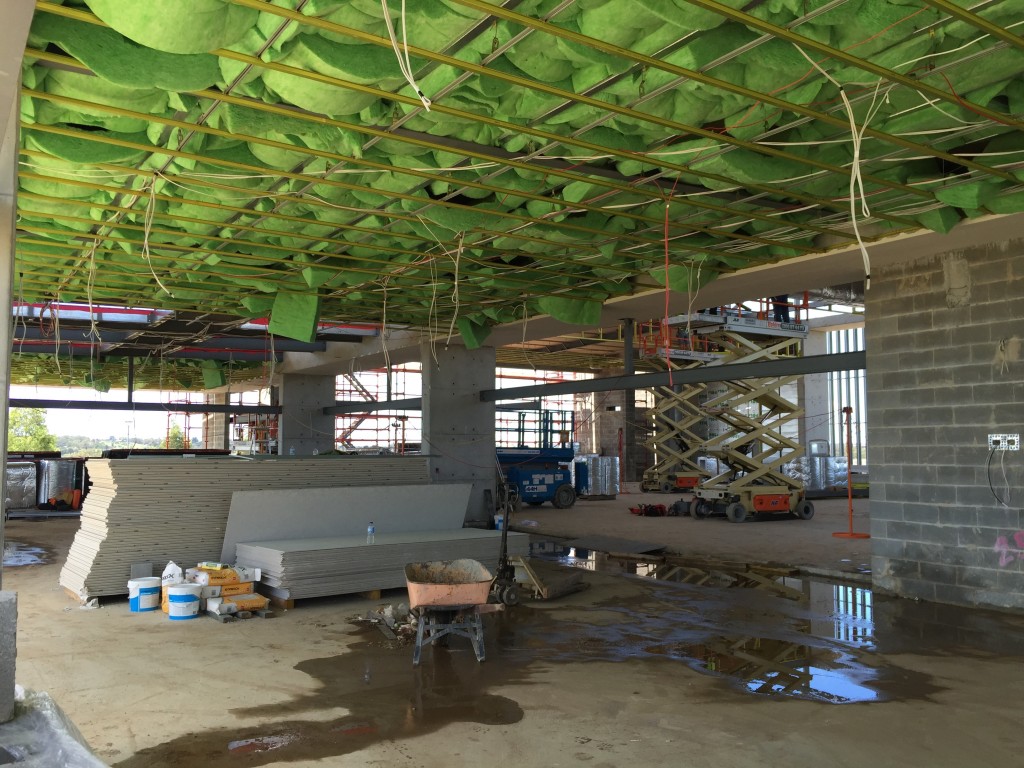 April 2015 – nearing completion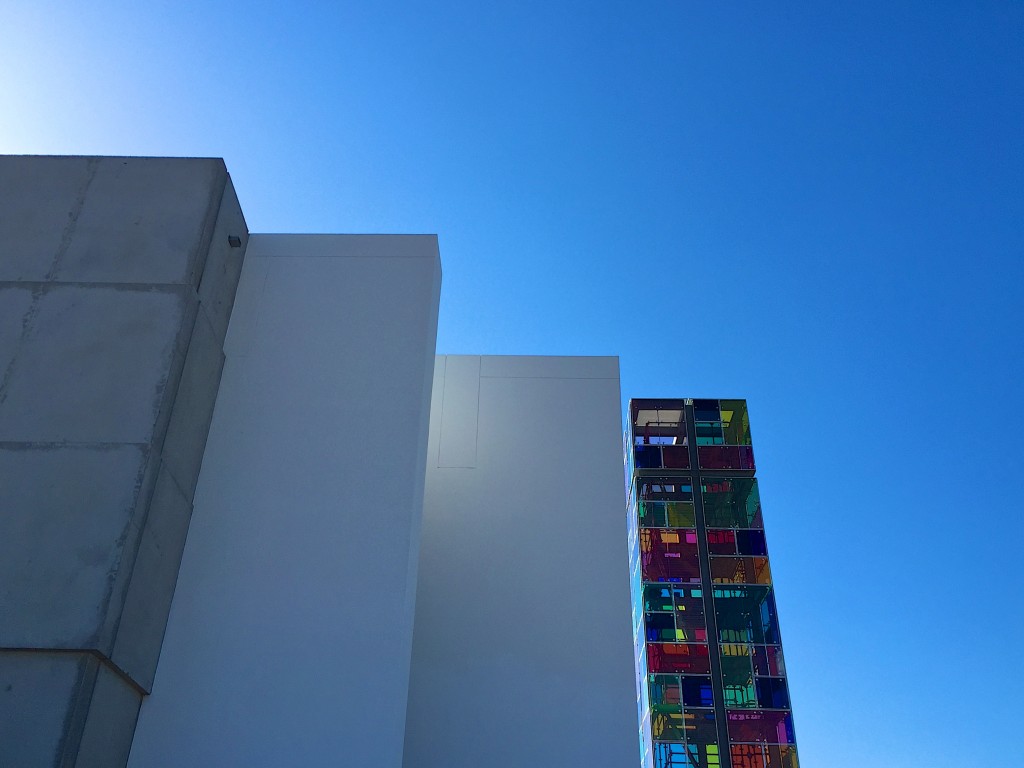 Our New Building will have it's first Sunday service on Sunday April 26th and will be officially opened by the Most Rev Dr Glenn Davies on Saturday May 2nd at 2pm.