All Sermon Series
All Things New Series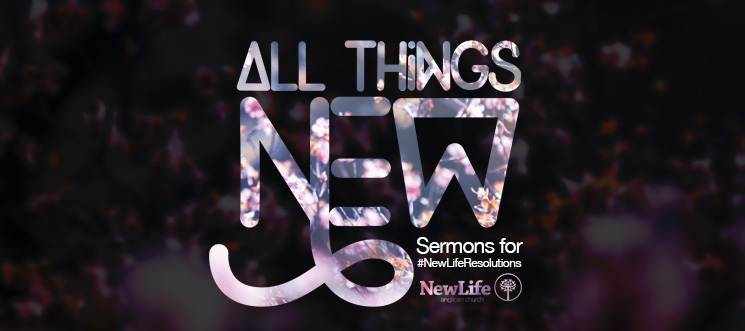 Be invited to live in the awareness that Eternity is in our hearts now, and we don't need to wait until New Years Day to live in it now.
How often do we look forward to New Years Day to start our diets, a new fitness plan, a new business venture, or any number of a hundred goals? Its a great chance to start over and begin again. The trouble with New Years Day is that it is intangible and ethereal - we live most of the year not in the expectation of starting, but in the empty space of never starting. We like to live our lives "there" without ever really being "here", and in the meantime miss out on the actual opportunity in living in that way now. ...
Subscribe to the NewLife Oran Park Podcast
The sermons from our weekly series at NewLife Anglican Church in Oran Park, Sydney, Australia. Sermons are preached by Lead Pastor Stuart Starr, Senior Assistant Pastor Geoff Leader and Kids, Youth and Families Pastor Michael Mak. Subscribe on iTunes below.