All Sermon Series
Kingdom Come Series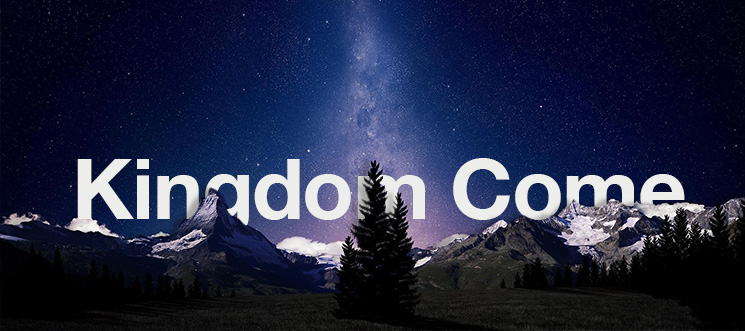 Be drawn into the unfolding reality of the Kingdom of God, in the awareness that it is at hand even now, and see how Heaven is firmly rooted in this world, in dirt and grace.
Whatever preconceived notions or ideas we have about God, and who He is and what He has planned for us for the next life, forgiveness is not exclusively what happens after we are buried, it has to do with the way we live right now. The fundamental power of forgiveness in our lives actually changes the direction of your feet and the ground on which we tread. Forgiveness is a gift, something that isn't earned or won, but given freely. It is part of a flow that naturally needs to flow on, and when you enter into this flow, you...
As Christians, we have frequent familiarity with the words, "Your Kingdom come." We say it during prayers at church, in reciting the Lord's prayer in schools, and it wouldn't even be uncommon to hear during official secular ceremonies. But how often do we let the words sit with us, to let the mission and advocacy resonate with us, to be drawn into the enveloping awareness that for millennia, Christians around the world have sought the coming Kingdom and our Lord's will to be carried out? Our scientific, empirical society built the modern world, and in doing so, left out any...
Subscribe to the NewLife Oran Park Podcast
The sermons from our weekly series at NewLife Anglican Church in Oran Park, Sydney, Australia. Sermons are preached by Lead Pastor Stuart Starr, Senior Assistant Pastor Geoff Leader and Kids, Youth and Families Pastor Michael Mak. Subscribe on iTunes below.